DSC Morning Show member, Emily Maguire, had spent most of her adult life in eye-glasses. During a trip to Europe in December 2010, Emily had a hard time seeing the historical and breathtaking sites well. Without her glasses, she was squinting and seeing only blurry castles and landmarks. In the New Year, she resolved to be free of glasses and researched LASIK surgeons in San Diego.
Emily chose Dr. Sandy T. Feldman at ClearView Eye and Laser Medical Center.
And thanks to Dr. Sandy T. Feldman, her life and vision is forever changed!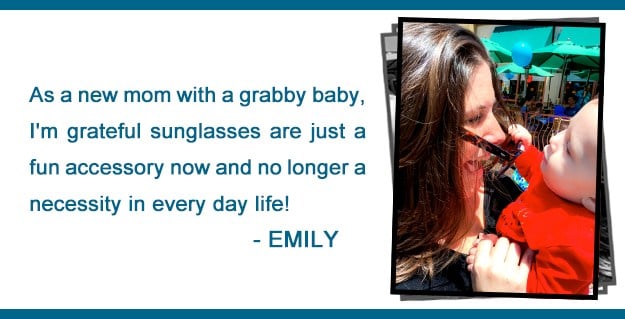 Dr. Sandy T. Feldman and the ClearView team will help guide you to the best vision correction option for you, whether it is implantable lens technology, laser vision correction or advanced implants with cataract surgery.
When you trust Dr. Feldman with your vision, as so many of her medical colleagues have done, you will receive the right vision correction treatment for your eyes.
Clearview Eye and Laser Medical Center honors our heroes and offers discounts for the military community!
Dr. Feldman is the eye surgeon to see!