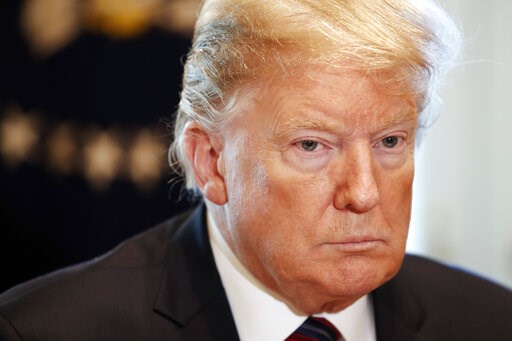 (AP Photo/Jacquelyn Martin). President Donald Trump attends a roundtable discussion on border security with local leaders, Friday Jan. 11, 2019, in the Cabinet Room of the White House in Washington.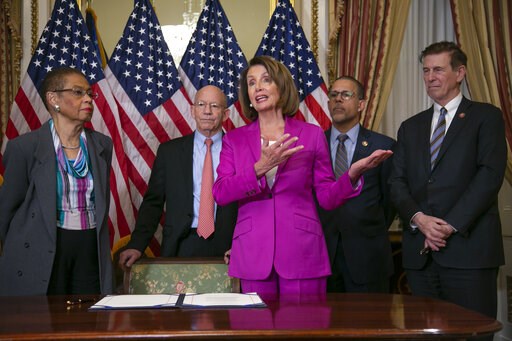 (AP Photo/J. Scott Applewhite). Speaker of the House Nancy Pelosi, D-Calif., talks to reporters after signing a House-passed a bill requiring that all government workers receive retroactive pay after the partial shutdown ends, at the Capitol in Washing...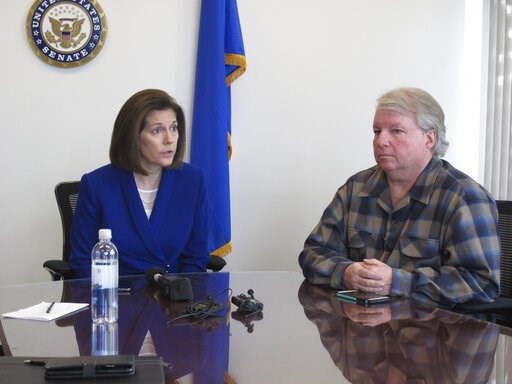 (AP Photo/Scott Sonner). David Pritchett, a furloughed worker for the U.S. Bureau of Land Management, looks on as Sen. Catherine Cortez Masto, D-Nev., talks to reporters Friday, Jan. 11, 2019, in her office in Reno about the impacts of the partial gove...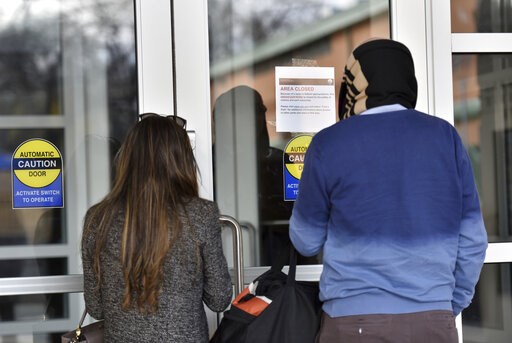 (Hyosub Shin/Atlanta Journal-Constitution via AP). December 22, 2018 Atlanta - Visitors read an "Area Closed" sign due to a government shutdown at the Martin Luther King Jr. National Historical Park Visitor Center on Saturday, December 22, 2018. The th...